Rebecca Maddox, Owner of Three60 Market, Three60 Wine and Celebration Park, Shares What's New for Fall 2021 And 2022!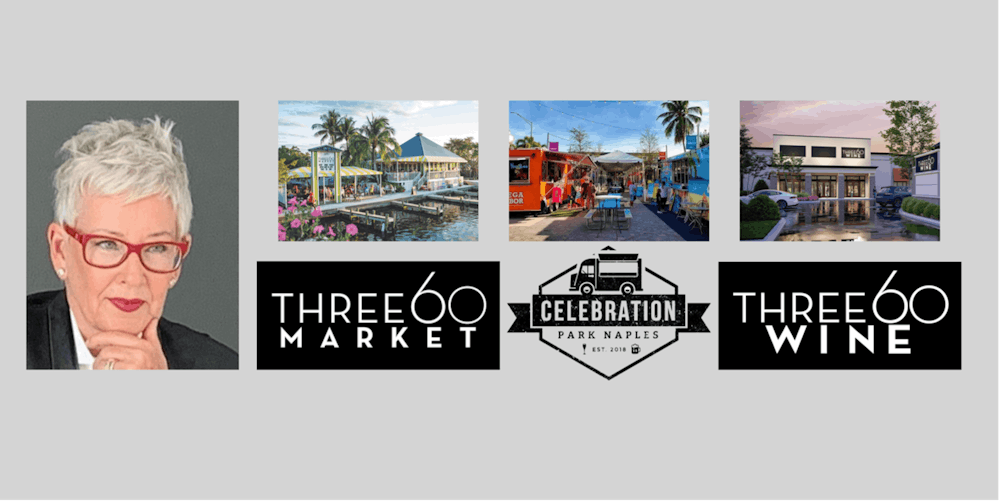 Three60 Market, located on Bayview Drive in the Bayfront Arts District of Naples, has reopened after their yearly September vacation, but owner and entrepreneur Rebecca Maddox and her team have been very busy during the break! Not only have changes been made at Three60 Market during this time, but she shares with us all the new and exciting plans for the coming season at Three60 Market, Three60 Wine and Celebration Park plus what to look out for in 2022!
How was your time off Rebecca?
Our holidays were definitely different than usual. We decided to explore more of America this year. Nancy and I visited Lexington, KY, Knoxville, TN, Little Palm Island, Highlands, NC and more! We had a wonderful time, and we re-charged our batteries and creative juices in the process.
What's new at Three60 Market and Three60 Wine this season?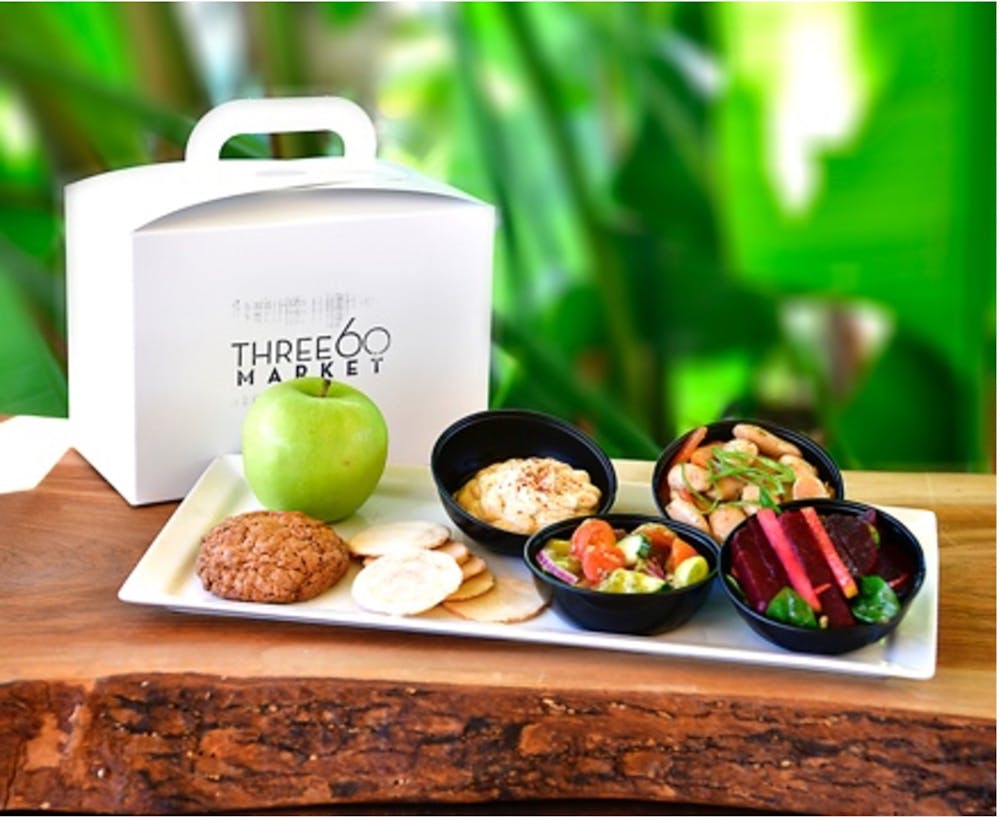 "We certainly have been busy upgrading many things at our Three60 Market location including installing a new deck, new outdoor furniture, and we added a large new outdoor sign/menu for our customers.Plus, we have launched some wonderful new items including gourmet lunch boxes, which include entrees, 2 sides, fresh fruit and dessert for only $20! There are many options to choose from and the lunch boxes can be pre-ordered online or at both Three60 locations. They are perfect for business meetings, boaters, parties or even just for lunch!We also have beautiful new gift boxes filled with select wines and gourmet foods, at several different price points, which are perfect for the holidays. Also, we have 5 new charcuterie boards which can be ordered for parties or gatherings of all sizes. If that isn't enough, we will be introducing 8 or 9 fresh soup options daily at Three60 Market as of November 1st to our menu. Lastly, we have added many new, exciting wines at both locations so please stop by!"

You and Nancy are known in the Naples community for your philanthropic endeavors and understand you have some exciting things planned in the coming months….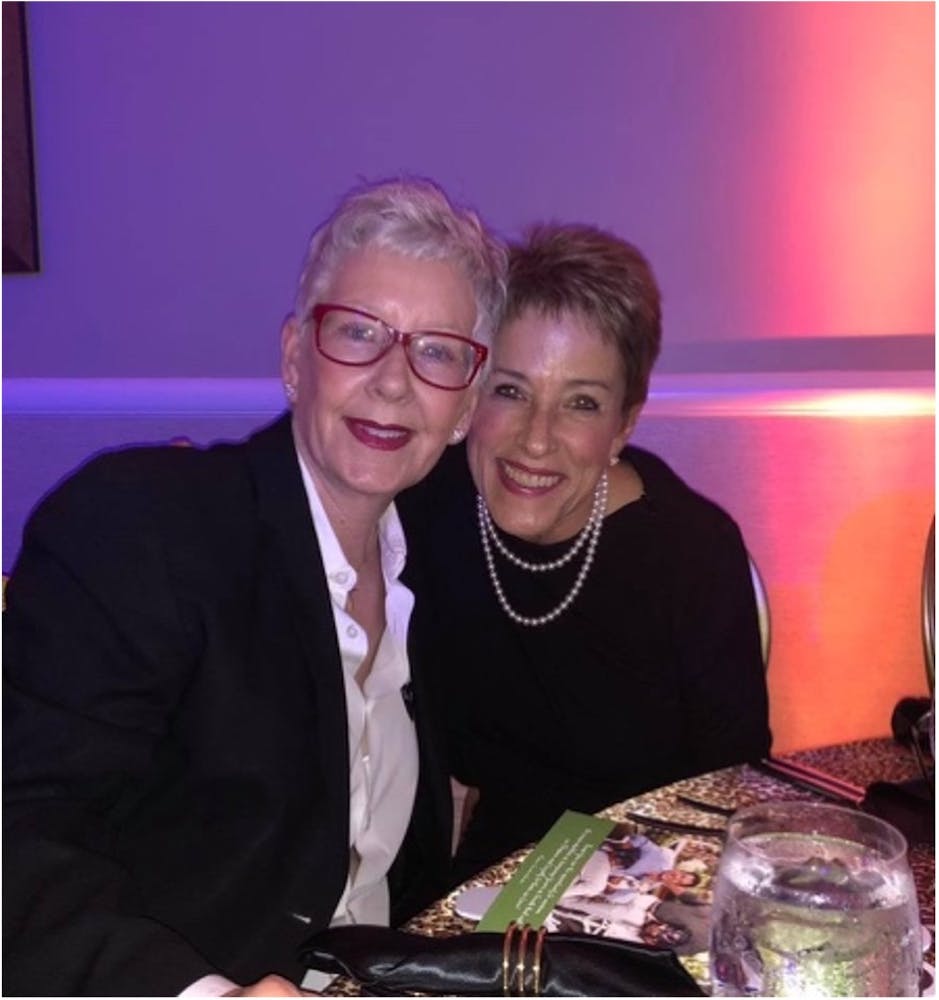 "Nancy and I believe firmly in giving back to our community and have been involved with several local non-profits over the years. We were honored to have been recently asked to Chair the 2022 Cancer Alliance of Naples (CAN) Signature Event that will take place on March 14th at Celebration Park. CAN is a powerful local charity that provides essential resources, financial assistance, and programs for Collier County residents in need facing cancer. I hope our valued customers will rally around CAN and this special event. For more information, please visit www.Cancerallianceofnaples.com. In addition, we are continuing our 50,000 Meals Fund which we started at the beginning of Covid-19. Our goal is to provide hot, nutritious meals to those in need and we work through other non-profit groups in the area like Catholic Charities, CAN, and many others."
You mentioned Three60 Wine, your new location in North Naples earlier. How has the opening gone? What would you like people to know?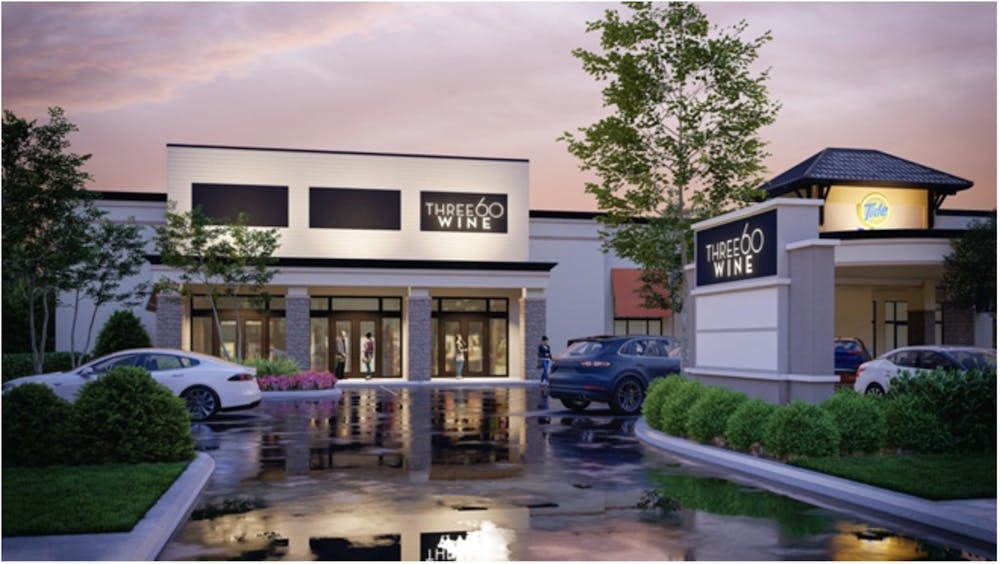 Our Three60 Wine location on Trail Boulevard is doing very well and off to a great start! We have attracted a whole new customer base from North Naples, Bonita Springs and even Estero. Our new visitors are pleasantly surprised when they come in and see our low pricing (the lowest in town!) and the vast assortment of their favorite wines. Our team of experts is always on hand to help. Three60 Wine and Three60 Market are now hosting complimentary wine tastings this season and are launching some special events with key vintners, so please check out our website and sign up for our newsletters for information on these.
For those who like to multi-task, stop by Three60 Wine, where you can drop off your dry cleaning at Tide Cleaners next door, and then pop by Three60 Wine to shop for your wine and gourmet food items.
The Naples community is buzzing about your newest project in the Bayshore Arts District and those driving by cannot believe the construction progress that has been made since you broke ground. Can you tell us about it?
Our new project, located across Bayview Drive from Celebration Park, will have two distinct parts to it.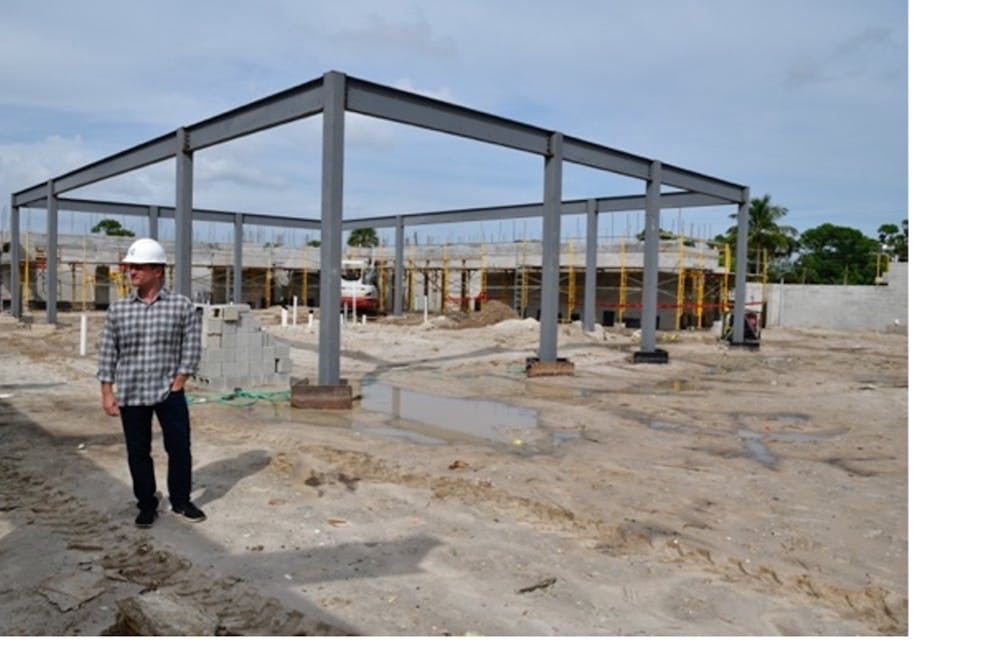 "The first is The Maddox. This will be a state-of-the-art, luxury, private member wine club and event venue. Membership is by-invitation-only, and interest has been robust. Construction is coming along beautifully, and I must thank Connor & Gaskins for this!I am very delighted to announce that Sean Smith has recently joined The Maddox as General Manager. Sean brings a wealth of hospitality experience and extraordinary vision to our team. He was previously General Manager at Marea in New York City, where he helped them achieve 2 Michelin stars, as well as Relais & Chateau membership. He also helped open Marea in Dubai before relocating to Naples.I can assure you, The Maddox will be something unlike anything Naples has ever seen before!Also located within the same 18,000 sq. ft. location will be Rebecca's Wine Bar & Market, a curated wine and gourmet food emporium that will be open to the public. We will be keeping everyone updated on the progress!
One thing for sure…we have many new and very exciting things in store in 2021- 2022 for Three60 Market, Three60 Wine, Celebration Park, The Maddox and Rebecca's Wine Bar and Market! Stay tuned!